Volver a Noticias
Back to News
Immigrants From Venezuela Have Doubled Since 2021 and They Need Deportation Protection, Letter States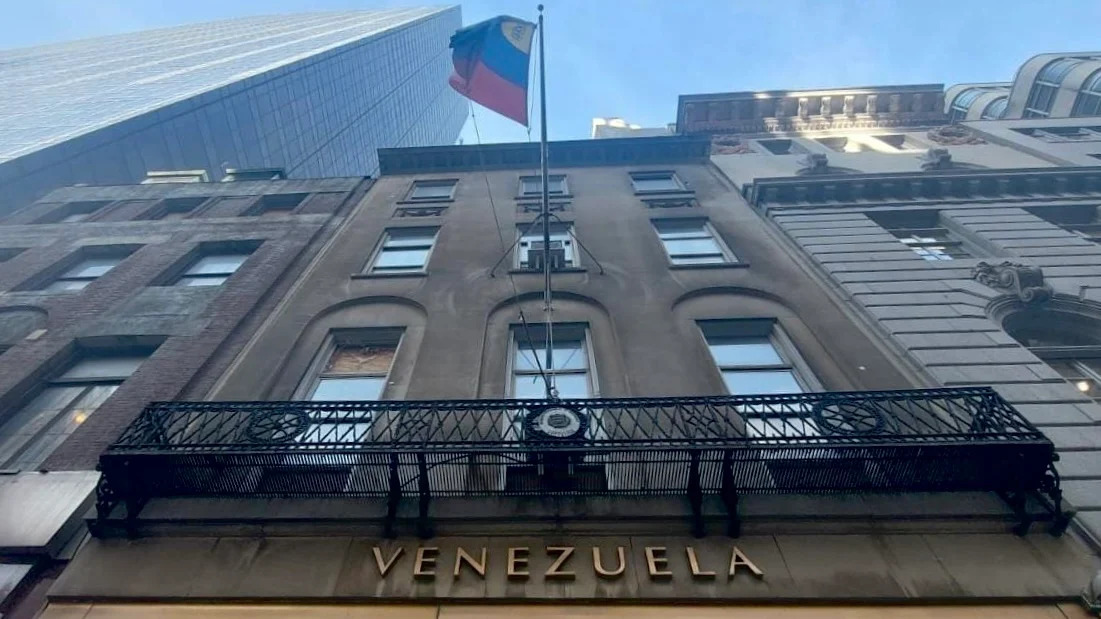 July 6, 2023
Read Time: Minutes
In an interview with Documented, Attorney-in-Charge of Legal Aid Society's immigration law unit, Deborah Lee, said that Legal Aid, with support from other advocates and organizations, is ramping up pressure on President Biden to re-designate Temporary Protected Status for people from Venezuela to include those who arrived in the U.S. after March 9, 2021.
Over 111,700 Venezuelan immigrants in the U.S. were granted relief with TPS in 2021. Last year, that status was extended for those who qualified (as being in the U.S. as of March 9, 2021) and will expire on March 10, 2024.
But relief is still needed for those who arrived from Venezuela after March 9, 2021, noted the letter addressed to President Biden today, and shared with Documented.
The number of immigrants from Venezuela arriving in the U.S. has more than doubled since 2021. Data from U.S. Customs and Border Protection shows that in the U.S.-Mexico border alone 48,600 Venezuelans were encountered in 2021; 187,700 in 2022; and 126,100 so far in 2023. The majority of these encounters are of immigrants who are trying to seek asylum in the U.S. as they flee Venezuela due to political persecution, a collapse of basic services, food insecurity, and rampant violence. Venezuelans have been in the top four nationalities encountered at the border including Ecuadorians, Brazilians, and Nicaraguans.
Lee told Documented that she and her team are also talking with city officials about the number of Venezuelans who have recently arrived in the City. That data is difficult to track as City shelters do not request for immigration status during intake in order to protect clients. However, "what they're also reporting to us is the high percentage of Venezuelans who are coming in, that has been a consistent high percentage of the people who are coming who are currently in New York City shelters," Lee said.
Advocates and immigration law experts have said it is important to expand TPS coverage for Venezuelan immigrants who arrived after March 9, 2021 because while they await their asylum case proceedings, TPS will give them immediate protection against being deported back to their country where they fear government persecution, violence, unemployment, and poverty. It will give them additional support to stay afloat within the U.S. as they pursue asylum.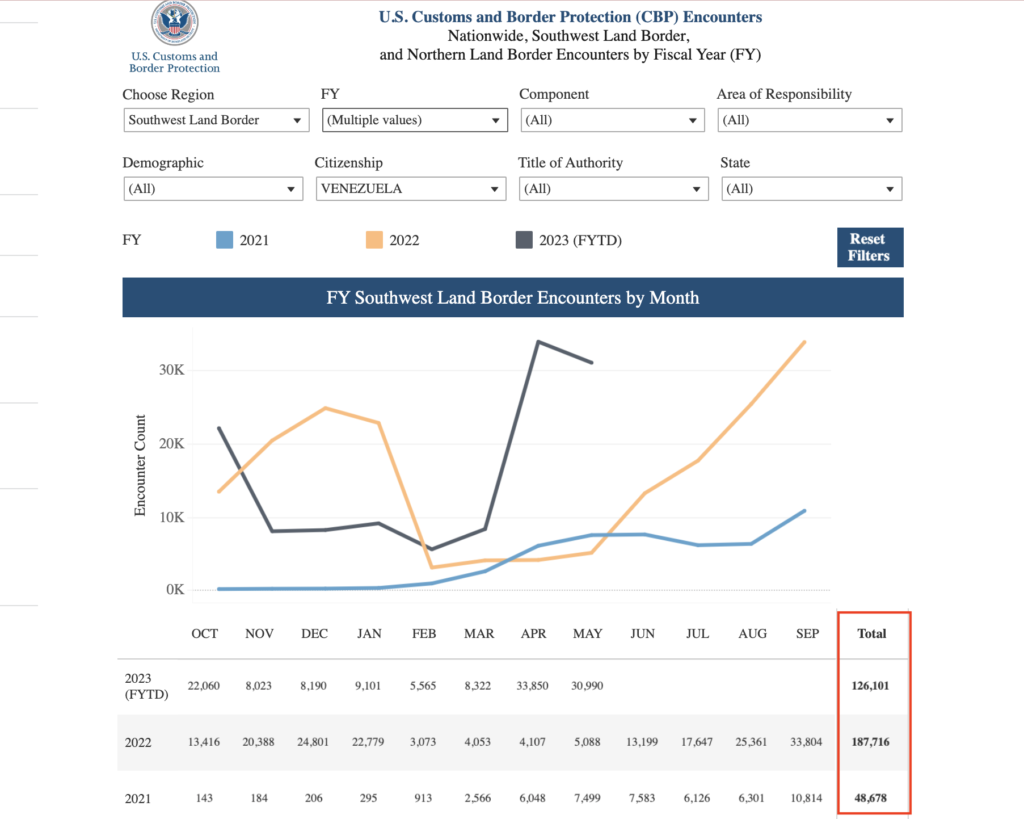 Data from CBP shows that at the U.S.-Mexico border alone 48,600 Venezuelans were encountered in 2021; 187,700 in 2022; and 126,100 so far in 2023.
A lot of existing legal providers who are representing asylum seekers in immigration court are at capacity with the existing case loads. One attorney alone may need to invest hundreds of hours to adequately handle the comprehensive legal representation of an individual in immigration court, including their asylum hearing and all other aspects of a person's immigration case. The application for Temporary Protected Status in comparison, "could be relatively straightforward," Lee explained, as it would be rolled out in a grouped manner rather than on the individualized basis of asylum applications.
"Obviously, there are facts that are specific to the individual, but it is much more amenable to group legal settings, group legal clinics, partnering with law schools, with large law firms to be able to roll it out." Legal Aid has employed a similar approach in dealing with various TPS designations over the years, including their involvement with the DACA program.
"TPS is not the cure to everything. But it is an extra safety mechanism to deal with the many people who are here," Lee told Documented.
TPS will also provide recently arrived Venezuelans with employment authorization more quickly than the current 180 days that is required for those who have filed asylum applications, the immigration lawyers noted in their letter to Biden. The earlier immigrants obtain employment authorization, the sooner they can achieve self-sufficiency and better contribute to the economy and society.
"I think that instead of viewing it simply as we're pro immigrant or anti immigrant or whatever the perspective is, if people can also think about: well okay, how can people contribute? People are desperate to work, people are desperate to fill jobs, let's see if we can come to a compromise in terms of: where are our shared priorities?" Lee said.
The New York chapter of the American Immigration Lawyers Association (AILA), Make the Road NY, and the Venezuelan American Caucus, and others signed on to the letter, which is dated July 6, 2023.