Volver a Noticias
Back to News
'Political cowardice': Immigration advocates in Miami slam DeSantis, Cuban-American Republicans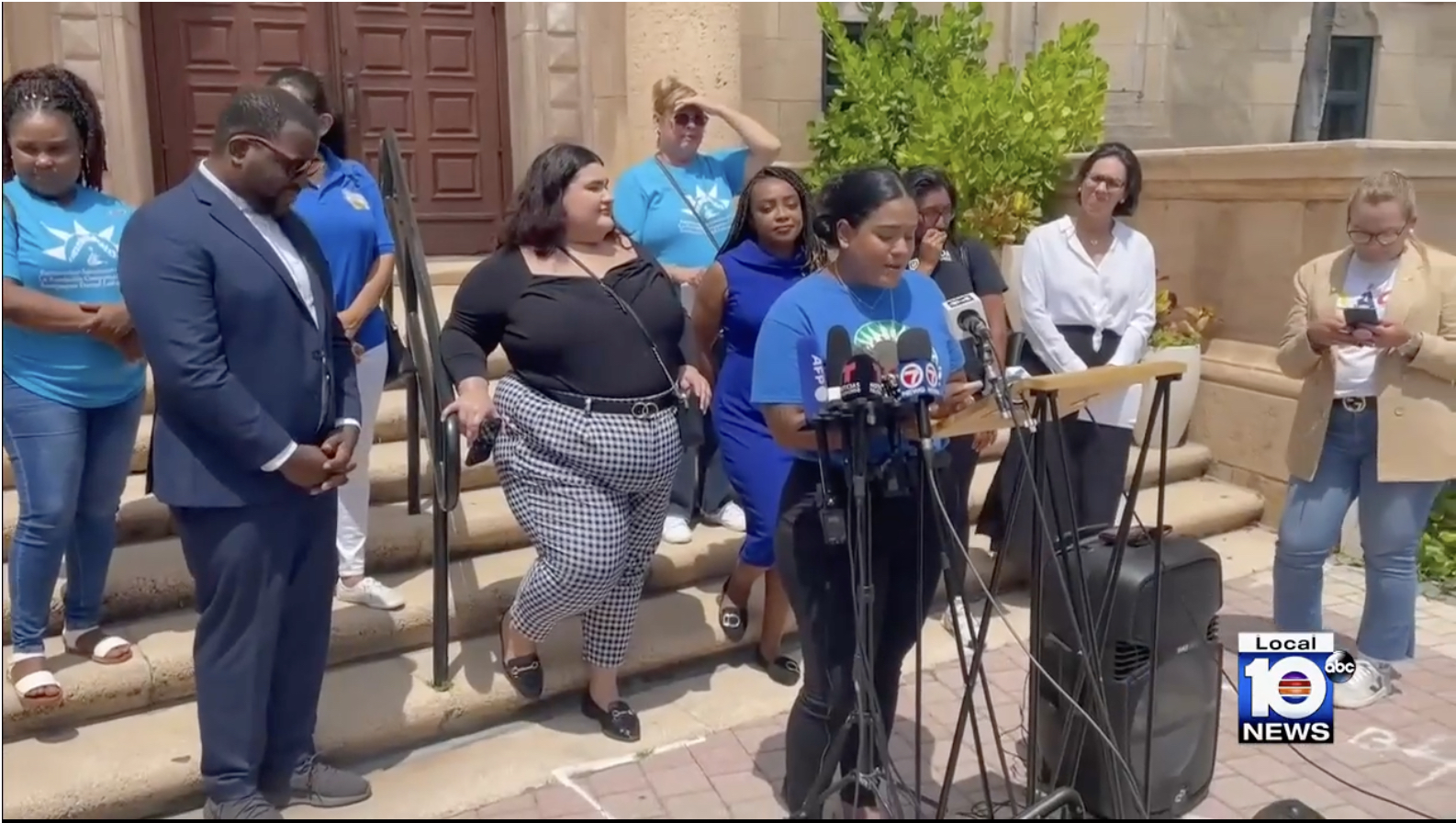 May 11, 2023
Read Time: Minutes
MIAMI – Immigrant advocacy groups held a news conference at downtown Miami's historic Freedom Tower Thursday morning to denounce a controversial bill signed by Gov. Ron DeSantis.
The wide-ranging law requires employers to check worker status through E-Verify, a federal database; raises human trafficking penalties; bans undocumented immigrants from using out-of-state driver's licenses; and requires hospitals to report costs of care.
The new law also funds a migrant transport program that Democrats have criticized around the country. It's a more official version of the Florida tax-funded flights for about 50 Venezuelans from the border to Martha's Vineyard last year.
The advocacy organizations criticizing the measures included the Venezuelan American Caucus, Miami Freedom Project, and the Florida Immigration Coalition. Adelys Ferro, of the Venezuelan American Caucus, said DeSantis is using desperate migrants who are fleeing from humanitarian crises.
"Immigrants, and especially Venezuelan immigrants, have learned the hard way that we are pawns in the political game of a Republican governor and a Republican legislature that uses us for their political games, or when they need to win votes in Florida," Ferro said.
Ana Sofía Peláez, the founder of the Miami Freedom Project, known as a Latina-led nonprofit organization focused on creating "a political home" for progressives, denounced Cuban-American Republican state lawmakers for supporting the bill.
"This bill was passed with the complicity of legislators who are Cuban-American like myself, who proudly tout their own immigrant backgrounds to campaign, then turn their backs on those seeking the same refuge our family sought and received on this very spot, is especially egregious and an act of basic political cowardice," Peláez said.
DeSantis has made immigration policy one of his top issues.
"It's causing huge problems and it's going to get a lot worse with the expiration of Title 42," DeSantis warned after recently signing the bill into law.